NYSTEA
New York State Theatre Education Association (NYSTEA) is a strong statewide organization that advocates for Drama/Theater education. Providing inter-disciplinary enrichment through arts education, NYSTEA supports and promotes theatre education K-12 for the betterment of youth and theatre itself. Flori has been an active member since 1997 and a Member of the Board of Trustees since 2010.
Flori is the 2016 Recipient of the Rod Mariott Award for Lifetime Achievement in Theatre Education and Excellence.
She is the current Chair of the Student Playwriting Committee, Adjudicator on the Adjudication Committee, Committee member of the Student Conference Committee, Committee member for Professional Development and Presenter of workshops in improv focused on building community and ensemble work. She is a former participant on the Panel of Readers for Student Playwriting, the former Hudson Valley Region Representative and a former Sponsor at the annual weekend Student Conference held in the Catskills for Ardsley High School (17 years).
Members of NYSTEA participate in the Annual Student Conference, held over a weekend in January at the Villa Roma Resort in Callicoon. A highlight of a student's high school career, the conference creates an opportunity to attend workshops given by colleges, theatre educators and other theatre professionals and meet students throughout the state who are interested in theatre. Students receive expert instruction in technical theatre, acting, dance and voice. Teachers and chaperones, as well as the presenters and representative from a wide variety of educational institutions experience performances, learning and networking opportunities that enhance the value and power of the arts in our communities.
NYSTEA also gives opportunities for theatre educators and those in the community looking to develop their skills and expand their network. "Professional Development Day" can be tailored to a theme or specific area of theatre for any area or group interested. Usually, there is one scheduled in the Fall and Spring in different regions in our state.
NYSTEA maintains a relationship with Broadway Cares / Equity Fights Aids. An active representative at the Student Conference, NYSTEA also sustains a table at the Annual Broadway Cares Flea Market in September.
Being part of NYSTEA gives educators a support system of teachers and artists from all over the state. Continue to learn about teaching theatre and directing by being a member of NYSTEA.
PERFORM. TRANSFORM.
NYSTEA Award, 2016
Flori receives the Rod Marriott Award in 2016 for Lifetime Achievement in Theatre Education and Excellence.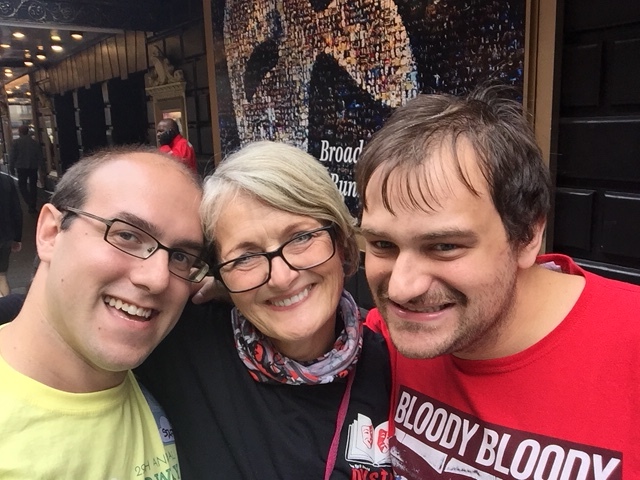 Annual Broadway Cares Equity Fights AIDS Fleamarket
NYSTEA teachers on stage at Carnegie Hall
Professional development day, 2016